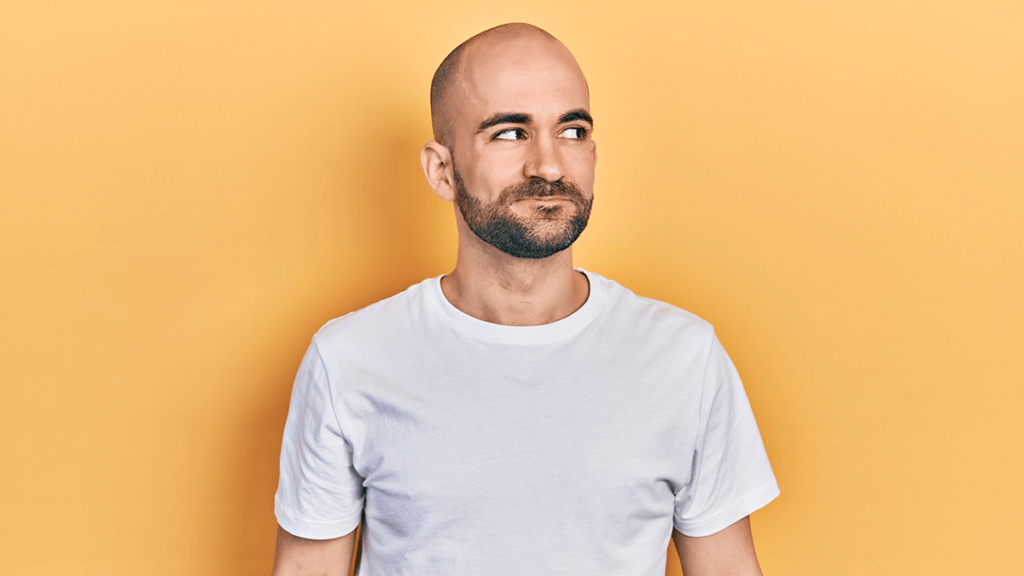 Full Head Hair Transplants
Hair loss is a common problem, especially among men. Although it is routinely considered a purely cosmetic issue, studies have shown that there are significant psychosocial implications of hair loss in terms of confidence, self-esteem, and public interactions.
Hair loss is usually a gradual process. Thinning of hair starts at the temples, followed by hair loss at the vertex. The hairline continues to recede further and eventually joins the bald area at the crown of the head, resulting in complete baldness. Full head hair transplant is often the only option available at this stage of baldness, which we will discuss in detail in the subsequent sections.
What is a full head hair transplant?
Hair transplant as a treatment modality for androgenetic alopecia was first introduced by Dr. Orentreich, a dermatologist, in the 1950s. It gained popularity in the 1990s and the modern method of follicle unit extraction (FUE) was developed by Inabas in 2002.
The procedure involves harvesting hair follicles from areas of the scalp which have a sufficient follicle density and implanting them into regions with hair loss. Most patients with complete baldness (Norwood 6 or 7) will not have enough hair left to serves as a donor area for a full-head hair transplant.
With FUE, a normal donor area can yield 2500 to 3500 hair follicles. A full head hair transplant commonly requires more than 6000 hair follicles. For these reasons, in almost all cases hair follicles from alternative donor areas will be required.
Alternative donor areas from which body hair can be harvested include beard, legs, back, and chest, etc. Body hair harvesting and implantation, however, is not always possible. Thus, a full-head hair transplant is unfortunately not feasible in some patients.
When full head coverage is not possible, various modifications of the procedure can be applied:
Front and mid-front coverage which would require 4500 to 5000 grafts;
Frontal coverage requiring 3000 to 3500 grafts;
Frontal forelock requiring 1500 to 2000 grafts
Among these, front and mid-front coverage leads to a more natural-looking hairline and a fuller head. Patient satisfaction, too, is the highest with this modification. Some patients, however, may not have sufficient harvestable follicles even for front and mid-front coverage and would have to settle for frontal coverage or frontal forelock.
Hair transplant is a specialized procedure, done by dermatologists or plastic surgeons certified in hair restoration surgery. Full head hair transplant requires even more expertise than other types of hair transplant. Specifically, the surgeon should be well-versed in harvesting and implanting body hair.
Characteristics of Severe baldness
The most common cause of hair loss in men is androgenetic alopecia or male-pattern baldness, which affects up to 50% of men by the age of 50 years. There is recession of the hairline and gradual thinning of hair in most middle-aged men, a proportion of which go on to develop severe/complete baldness.
A thin, U-shaped strip of hair at the sides and back of the head is all that is left behind in severe baldness. Dihydrotestosterone (DHT) is the hormone responsible for male-pattern baldness. Androgenetic alopecia affects women too, but the incidence is relatively low and the pattern is different with generalized thinning of hair more common than hairline recession. Other less common causes, which can affect both men and women include:
Alopecia areata: It is due to an auto-immune attack on the hair follicles, leading to hair fall. Commonly, the hair fall is confined to discrete patches on the scalp, eyebrows, and beard, but it can involve the whole scalp as well, resulting in complete baldness – a condition medically known as Alopecia totalis.
Telogen Effluvium: It is often related to stress like an acute illness. Large chunks fall off over a short period, leading to significant thinning of hair and sometimes complete baldness.
Chemotherapy: Hair loss is common with cancer treatment. Chemotherapy drugs disrupt the normal growth cycle of hair. Gradual recovery occurs in most cases after the drugs are stopped.
Others: Nutritional deficiencies, medications, and fungal infection of the scalp can lead to hair loss which can be occasionally severe.
The severity of hair loss in androgenetic alopecia is gauged using the Norwood scale. It has seven categories, with Norwood 1 implying minimal hairline recession and Norwood 7 corresponding to severe hair loss. Hair loss above Norwood 5 means complete baldness.
Procedure options
The treatment options for complete baldness are limited. Medications, like Minoxidil and Finasteride, are unlikely to be effective.
Platelet-rich plasma (PRP) can help in hair restoration in patients with mild to moderate hair loss but is of little benefit in severe baldness when used alone. Many surgeons, however, use PRP after the grafts are implantation to speed up the recovery process and promote healing of the scalp. In most cases, a full head hair transplant is the only treatment option. As mentioned above, the results and feasibility of a hair transplant, too, are dependent on the availability of a suitable donor area. Three types of surgical procedures are currently practiced:
FUE – Follicle unit extraction: It is the most popular method currently. Individual hair follicles are harvested, stored in a medium to avoid damage, and then implanted into the recipient area.
DHI – Direct hair implantation: This recently introduced method is a modification of FUE, in which harvesting and implantation of follicles are done simultaneously.
FUT – Follicle unit transplant: A strip of hair-containing scalp is cut, from which follicles are then harvested and implanted. Its use is declined with the advent of FUE.
A problem related to hair transplant is overharvesting of the donor area. It is especially pertinent in full head transplant since the number of grafts required is large and overharvesting can lead to excessive thinning of hair in the donor area. A common rule is not to harvest more than 25% (1 out of 4) of the follicles.
Scalp micro-pigmentation is a non-surgical cosmetic hair loss solution in which pigmented dots are tattooed on the scalp to create an illusion of fuller hair. It may be used in complete baldness to create the impression of a shaved head.
More commonly, it is used in addition to hair transplant to fill in the gaps, when the number of hair follicles available is unable to cover the area fully. Full head hair transplant, like other cosmetic procedures, is not available via the NHS (2) and is usually not covered by private insurance firms either.
Donor area
The success of a full head hair transplant mainly depends on the availability of a suitable donor area. Scalp hair, where available, is usually preferred to body hair. The area on the back of the head may be the only area spared in patients with severe hair loss and is a common site from which hair follicles are harvested. For many patients with complete baldness, this area would be insufficient to provide enough hair follicles for a full head hair transplant. Body hair from the beard, chest, groin, etc., is commonly used as an additional follicle source. Some combination of scalp and body hair would be used, with the frontal regions covered mostly by scalp hair and a mix of scalp and body hair on other areas.
Cost
In hair restoration surgery, the main determinant of cost is the number of grafts implanted. Full head hair transplant typically costs more than other hair transplants, as a larger number of grafts is required. Per unit graft prices vary between clinics but commonly range from £2,5-5 in the UK.
For the 5000 or more grafts usually required for a full head transplant, the costs can reach up to £ 20000 or more in the UK – A hefty sum indeed.
In comparison, the per-unit graft cost in Turkey is half of that, around £0,9- 1.1£. A full head transplant in Turkey, requiring 5000 grafts, may therefore cost less than £ 5000.
Surgery in the UK vs Turkey
Turkey has emerged as a leading health tourists destination for patients seeking hair restoration surgery. The popularity is due to several advantages it offers compared to doing the surgery in the UK:
Low cost: Turkey has one of the lowest per unit graft rates across Europe. Even when travel and hotel stay is taken into the equation, you can expect to save up to 70% on a full head hair transplant there compared to the UK.
Quality of care: Clinics in Turkey maintain a high standard of healthcare. The country is among those with the highest number of US accredited hospitals. (4)
Apart from health costs, the cost of staying in Turkey is low and for UK nationals, the exchange rates are favorable.
Notwithstanding the cost-effectiveness, opting for medical procedure abroad, including full head hair transplant, has its drawbacks:
Logistics: Travel, hotel stay, and flight considerations can make the already anxious times of surgery more stressful.
Since the number of grafts required is large, repeat sessions may be required, which would mean a lengthy stay abroad or repeat visits.
Work-life considerations: Doing a hair transplant abroad would mean considerable time off work. Given the cosmetic nature of the procedure, some employers may not count the off-time as sick leave.
Risks and considerations
Preoperative Considerations:
Full head hair transplant is a major undertaking. The expectations need to be realistic, with the understanding that it is not easy to find sufficient donor follicles to cover the large bald area on the scalp. In case the donor area available is too small, a modified version of the procedure, like frontal and mid-frontal coverage, might be a better option than a full head transplant.
Body hair may be different than scalp hair in texture and color. As is it a common additional donor source in full-head hair transplant, careful planning is required to ensure the implanted hair blend well with the rest of the scalp hair.
Risks:
Infection: Both the recipient and donor site can get infected. Apart from surgical hygiene, good post-operative care is necessary to reduce the chances of infection. Antibiotics are commonly used in the first few days to minimize the risk further.
Hyper-harvesting: If a high number of follicles are extracted from the donor area or the donor area follicle density is low, it may look significantly thinner than pre-transplant resulting in an undesirable appearance.
Short-term complications: Scalp edema and allergic reaction are relatively common acute problems, which settles promptly with over-the-counter medications.
Long-term complications include chronic folliculitis, cobble-stoning of the recipient area, and poor hair growth.
Full head transplant timeline
Consultation: Not all transplant surgeons have equal qualifications and expertise. It is important to ensure that the surgeon you have selected is the right one for the job.
Before Surgery: The feasibility of a full head transplant, the probable number of grafts required, an assessment of the donor area(s), and the expected outcome should be discussed before surgery.
Surgery: The procedure is done under local anesthesia and usually there is minimal pain. More than one session may be required and surgeons may change hands during lengthy sessions to avoid fatigue.
After Surgery: Scalp dryness and itchiness are common during the first week and usually settle thereafter. You will receive specific instructions regarding sleeping and washing during the first month after transplant.
Recovery: Complete hair restoration takes 9 months to 1 year.
Before and after pictures
This is a collection of before- and after-transplant pictures, of patients with complete baldness and who underwent a full head hair transplant.
Picture of a patient with severe male-pattern baldness (type 7).
Picture of a patient with hair follicles being harvested from the donor area at the back of the head.
Picture of a patient with chest hair being harvested to be implanted on the scalp.
Picture of a patient, 8 months after full head hair transplant.
Results and aftercare
1-2 Weeks: The scalp will appear swollen and scabs will form. There might be a slight pain. These complications settle promptly with pain medications.
1 Month: The implanted hair usually falls off by 3-4 weeks. It is normal and not a cause for concern. The hair can be washed with baby shampoo but avoid excessive rinsing and direct application of shower hose.
2-3 months: The implanted hair would have likely shed off by now and your head would appear bald again.
8-9 months: By now sufficient growth is achieved that the new hair can be styled and combed as usual.
1 year: Hair recovery is mostly complete by the end of 1 year. With FUE up to 80% of the transplanted hair can be expected to show growth.