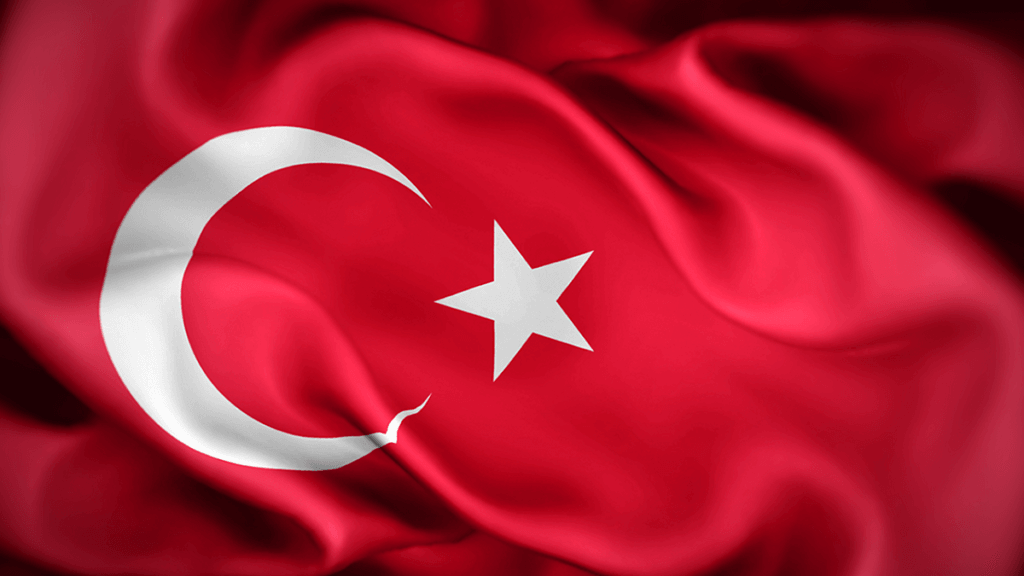 Best Hair Transplants In Turkey
Turkey has become a global hotspot for medical tourism, with thousands travelling each year for various cosmetic procedures. The primary destination is Istanbul, which hosts the bulk of the active clinics, but there are also other destination of interest for the hair-transplant connoisseur such as Izmir and Ankara.
In order to find the best hair transplants in Turkey, It always pays off to make an informed decision before committing to a clinic.
This is where we come in. We have created our listing below of top hair transplant clinics in Turkey, rated according to price, staff and expertice, the transplanting process, offered procedures and travel & accomodation.
We also provide two additional comparisons – One of all hair transplant clinics both domestic and worldwide, and one for UK hair transplant Clinics only.
At the Asmed Clinic, the goal is to exceed your expectations and assure your total pleasure by cutting-edge hair transplantation. Their highly-skilled full-time team believes that every element and phase of hair transplantation must be considered to get excellent outcomes.
How You Compare The Hair Clinics In Turkey
Hair transplant comparison can be somewhat a tedious task. Thanks to the high standards and low costs of hair transplants in Turkey, finding the best clinic may be difficult. And so, we have devised a set of criteria for you to follow to decide what the best hair clinic Turkey has to offer.
Firstly, we recommend looking at many reviews of hair transplant procedures offered at the clinics. Take a look at what customers have said, and how they compare against competing clinics. The best hair transplants in Turkey are often those that have hundreds or thousands of reviews from satisfied customers.
Second, we recommend you carry out a cost analysis. Price does not reflect experience. If a clinic happens to cost significantly more than others, it does not mean that this clinic is good. Having said that, a hair transplant clinic with a too-good-to-be-true offer is probably not your best bet either. Compare the costs of hair transplants against the reviews of the clinic, and decide on the clinic's legitimacy.
Third, you should compare the expertise of the hair transplant surgeons at the clinics. What methods of hair transplantation do they offer? Do they give you an insight into the hair transplant procedure from A-Z?
Lastly, how does the clinic accommodate its clients? Do they offer comprehensive packaged deals, promising you accommodation and transfers? Or do they only offer the procedure?
Pricing and Costs
Medical tourists are queuing up to get into Turkey? Why? Aside from the breathtaking views, Turkey's cosmetic sector is one of the most affordable in the world, with the cost of hair transplants in Turkey being the most competitive in the market.
We have devised a hair transplant Turkey price list that compares the best cheap hair transplants in Turkey, ranging from the costs of the entire procedures, comprehensive packages, and prices per graft.
The cost of hair transplants in Turkey varies with the reputation of the clinic, the type of procedure offered, and the quality of the service. On average, the price of a FUE transplant can be anywhere between £1200-£2500, which when compared to a UK clinic, can cost you upwards of £4500. Costs per graft extraction in Turkey are also very competitive. The price typically starts at £0.9 per graft, whereas in the UK they start at least £2,5.
However, people may also be concerned that the additional costs of travel on top of the hair transplant costs can equate to the cost of a procedure carried out in the UK. Hair transplant clinics in Turkey have in fact gone above and beyond, most of which now offer complete and comprehensive packages that are not only affordable but include flights, hotel stays, and transfers.
Staff and Expertise
Hair transplant surgery has profoundly changed for the better over the past 5 years, making it increasingly difficult to distinguish between the top hair transplant surgeons. In this rapidly-growing, brand-driven industry, patients must do their due diligence to make the best decisions when choosing the best hair transplant surgeons Turkey has to offer.
One of the reasons that half a million people travel to Turkey per year to recover the hair they have lost is due to the superior surgical artistry of hair transplant specialists in Turkey. There are dozens of hair transplant clinics all claiming to be the best, but how can you suss out the ones who are at the top of their game? Simply put – research.
When browsing through the many hair transplant clinic websites, make sure to read the information about the surgeons and surgical staff. Does the clinic openly discuss and advertise their surgeons? If not, this could be taken as a red flag. When reading up about the hair transplant specialists, you need to identify the following:
How many transplants have they done/ do they do every year?
What is their patient satisfaction record? Are they graded or rated on any accredit rating websites?
Are they board-certified?
Have they had the appropriate medical training?
Performing outstanding hair transplant surgeries, however, is a team-based effort. For example, when performing the FUT hair transplant, a team of surgical technicians, under the guidance of the hair transplant surgeon, will have to place the grafts. Without the team, the procedure can take a considerable while to perform. The best hair transplant doctors in Turkey are those who work wonderfully alongside a team and show their appreciation for it. And so, along with questioning the surgical ability of the hair transplant specialist, you need to look into the hair transplant team as a whole.
Offered Procedures
The ever-growing industry of hair transplant surgery has shown continuous development in surgical techniques that aren't always superior to those already established. When comparing hair transplant surgery, Turkey, it is important to see which hair transplant is offered by various clinics. Traditional hair transplant specialists are often those who offer either FUT or FUE transplantations, whereas newly qualified hair transplant surgeons may offer more innovative and inventive procedures such as the sapphire FUE and PRP.
If you know the hair transplant procedure suited to you, then you can use this to your advantage by reading up on and comparing the techniques used by surgeons across various hair transplant clinics. For example, for FUT, you can try asking yourself:
Are the grafts dissected microscopically?
Are stereo-microscopes used?
Will your doctor be using a single-bladed knife?
And for FUE, you will want to ask:
Who performs the graft grafts? The doctor or the technicians?
Are the grafts examined before implantation?
Most of the time, the hair transplant procedure of choice is decided upon during your consultation. Given that these clinics are based in Turkey, you will want to know whether the clinic of hair transplant surgeons will offer consultation in the UK, whether they may be in a clinic with an affiliated colleague, or through video-calling services. The last thing you want is to pay for a procedure upfront, fly to Turkey, and find out none of the services provided by your chosen clinic fulfil your hair transplant needs.
The Transplanting Process
It is important to remember that hair transplants are real surgeries. Although the majority of hair transplant clinics offer free consultations, you should not disregard those who charge a fee, as more often than not, if you are a good candidate for their procedure, the costs of the consultation will be deducted from your total price.
The hair transplant process starts with the consultation. Your hair transplant surgeon will identify the level of hair loss you have and then suggest the appropriate hair transplant procedure for you. The best hair transplant procedure for one person can differ from the next, as all individuals are different.
Hair transplants vary in length depending on the techniques used, and the number of follicles grafted. If you are expecting a hair transplant consisting of 4,000 grafts, then you can expect the length of your hair transplant procedure to be considerably longer than one involving only 1,000 grafts. You will want to research various clinics to see how long they claim their procedures to take. If you notice a clinic offers a considerably quicker procedure than most others, then you can rule it out, as it will more than likely be either a selling scheme or a false method.
Likewise, along with knowing the length of your procedure, you will want to know your hair transplant timeline. Are the recovery times similar across various clinics? Or do some clinics claim to give you complete hair growth in a time frame that seems far too unrealistic? Shortlisting clinics that offer similar hair transplant recovery time frames is a good indication of legitimacy and technique execution.
Accommodation, Travel, and Transfer
Hair transplant surgery has played a significant role in the bloom of medical tourism. It is important to acknowledge that there are many amazing hair transplant clinics around the world. However, being competitively priced, Turkey has attracted the most clientele. But is it really cheaper to travel to Turkey for hair transplants than it is to have one in your country?
There are two ways of looking at this. The first of which being yes, it is more expensive. However, this may only be the case if you book each aspect of your trip independently. Booking a separate hotel and flight package for your hair transplant may incur additional costs, as most flight and holiday packages are aimed at comprehensive tourist-centred guides rather than for hair transplants.
However, when you research hair transplant clinics in Turkey, you will soon find out that there are multiple all-inclusive packages offered by the clinics which include your flights, accommodations, and transfers to and from the airport and the clinic itself. Bear in mind a hair transplant Turkey hotel may not be the most luxurious, but fulfils its practicality for the reason which you are travelling. These packages are almost always better priced than independently booking everything else, and so comparing the prices is always a must.
Get A Free Quote From All Listed Clinics
And so, if you have decided that searching for the best hair transplant clinic in Turkey is a far too tedious and time-consuming task, you can rely on us to find you the best hair transplant quote.
How? We'll show you. Simply, send us the information specified below which we will use to generate a list of the clinics that offer the treatments that meet your standards and budget.
The information you should provide us is:
Photos of your current hair
The dates which you would like your procedure
Whether you are willing to travel
Your budget
We hope this comprehensive guide to picking the best hair transplant in Turkey has been of significant help, and we can't wait to guide you to your newfound sense of confidence.