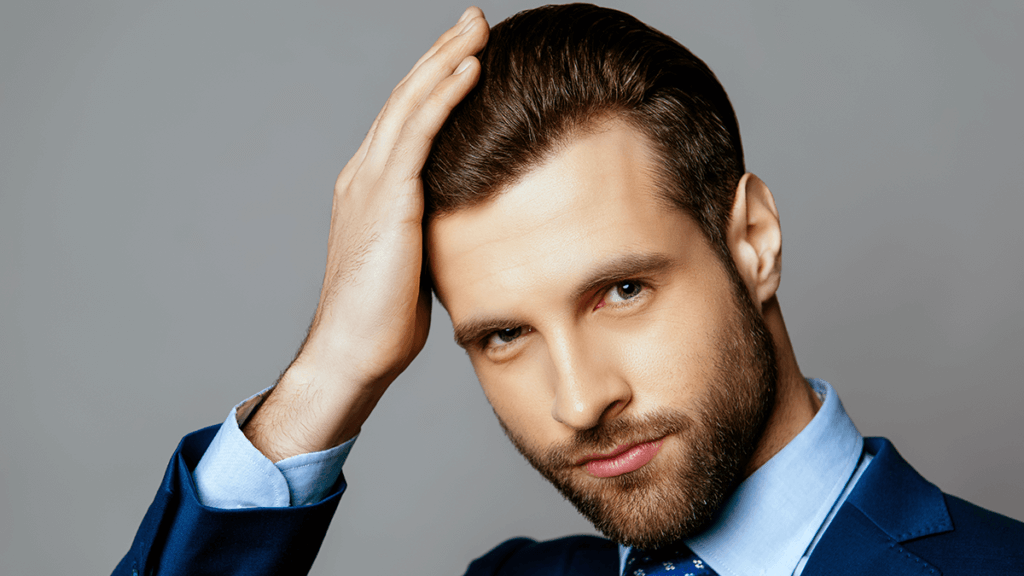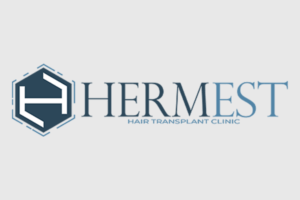 Lifetime Warranty offered on Hair transplants
Transparent pricing
Hotel & Transfer from airport included
Advanced procedures offered
CLINIC REVIEW
Hermest Clinic Hair Transplant
Istanbul, formerly regarded as the geographic centre of the globe, is now regarded as the epicentre of hair transplantation procedures. It has long been the most popular location for hair transplantation because of the low cost and the satisfactory outcomes.
Using cutting-edge technology and years of expertise, Hermest Hair Clinic has attained up to 99 percent success rates in hair transplantation (At least according to themselfes). This has enabled the clinic to deliver results that are noticeable when using contemporary hair transplantation techniques. It provides permanent hair loss treatments that are backed by a lifetime guarantee.
A total of around 12,000 people from 62 countries across the globe have had their hair transplants done successfully at Hermest Hair Clinic. This legacy, which stretches from the United States to Japan, has been built over years of successful operations.
When organizing your hair transplant surgery, they will select the most appropriate technique for you from a list of ten options. In addition to having at least 10 years of expertise in their respective fields, they all have international hair transplantation certifications as well.
---
All the hair transplantation procedures are performed by a team of experienced surgeons and nurses at Hermest Clinic.
They are very transparent about their team and list the head doctors, surgeons and dermatologists that you can expect to handle your procedure. We find this is a very good thing.
Should you go forward with Hermest you can expect to meet / or come into contact with: Esra Başcın the general manager, Dr. Sedat Köksal – General Medical doctor, Sevim Balcı – Hair transplant Surgeon, Dr. Mehmet Göker – Dermatologist and finally Dr. Ali Cemal Yılmaz which is the operation doctor.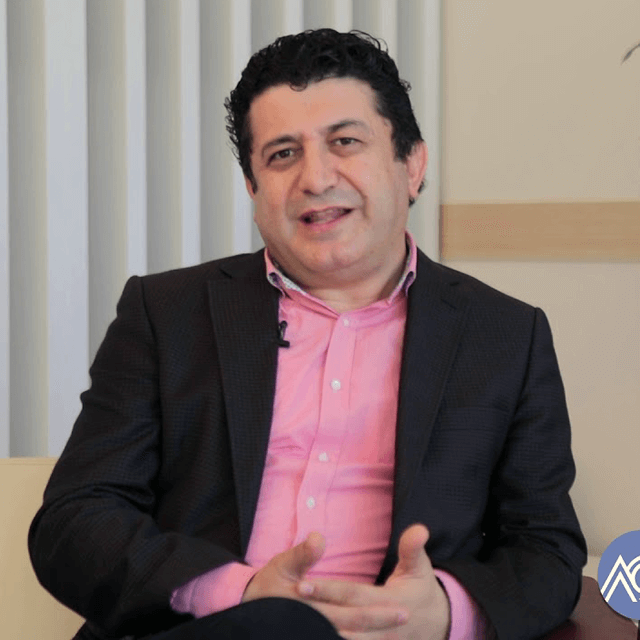 Dr. Ali Cemal Yılmaz, Plastic sugeon at Hermest clinic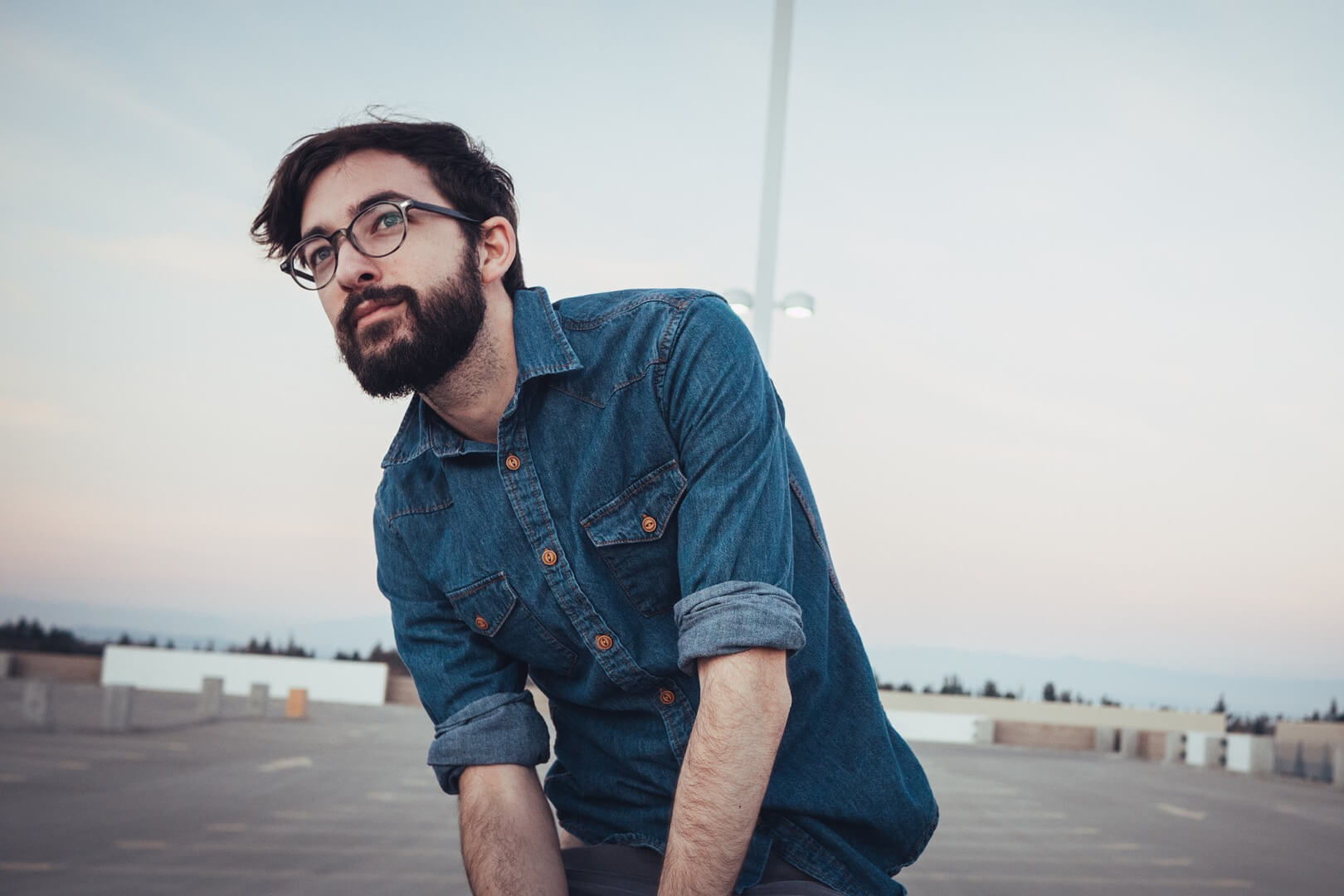 Get the best offer on your future transplant
By comparing the prices of several clinics, you can lower the cost of FUE, FUT or DHI procedures by up to 75%. We collect campaigns, offers and special deals from over 20 clinics in the UK and in Turkey that will give you a clear comparison, that amongst other things will hint at how many grafts you may need
The Hermest clinic offer several options of hair transplant treatments:
Follicular unit extraction is the most common method applied at the clinic since it's the cheapest option, and often sufficent for the patient as well. Interestingly they also have the option of more advanced methods as DHI, U-FUE and Long hair transplant which is methods that require quite a lot of expertise on the performing surgeons part.
We like the fact that the clinic is transparent about the procedure options, we do however still wonder if its possible to get the pretty advanced procedures of Full head transplant or body to hair transplants here. Information is also missing about if the clinic performs the FUT procedure, which can be a interesting alternative for some types of hair loss.
They Are also very forthcoming with the options for how they extract and implant your hair grafts:
Implant methods:
Unique slit
Sapphire slit
Perkutan
Choi pen
Harvest methods:
The surgeons will choose the suitable method for you according to the hair type and condition.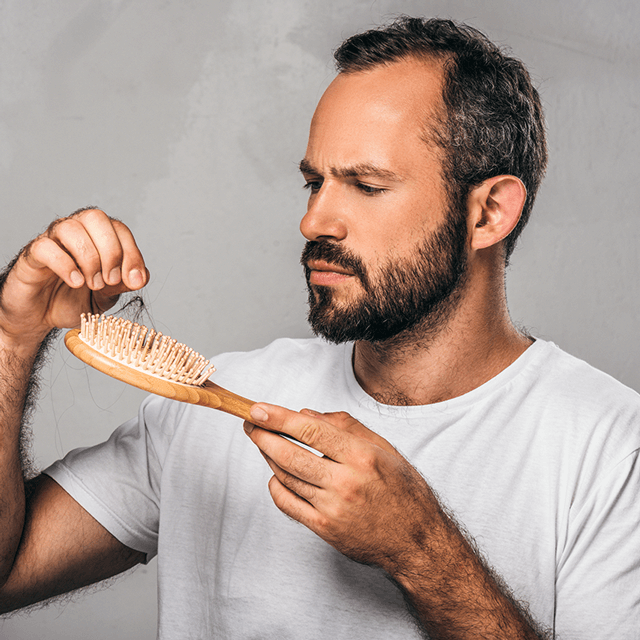 Hair loss is often noticed after a nights sleep with hair on the pillow, or excessive amounts of loose hair on the brush / comb after grooming.
Treated Hairloss Symptoms
The Clinic does not explicitly go into detail on which types of hair loss symptoms they treat. But suffice to say we can be very certain they treat the common types of hair loss.
The common types of hair loss is the ones connected to male pattern baldness such as hair thinning, receding harline, crown, temples and so forth. They also clearly state that they perform beard hair transplants and by doing that we can be very sure that they also fix mustasches.
They also explicitly state that they perform hair transplants on women, so the types of hair loss connected to Female pattern baldness is surely treated at the clinic.
Information regarding more esoteric or exotic hair transplants such as eyelash or eyebrow hair transplant.
Hair transplantation for men and women are not the same as the areas of hair loss and reason behind them are different. Surgeons here treat a variety of issues depending upon the condition you have. For this purpose, you can contact them for free consultation.
Out of all the methods this clinic offers the doctors will chooese the best and most suitable option according to your hair type after a inital consultation.
The standard hair transplantation process at Hermest clinic takes 2-3 days as mentioned by them. The Clinic has packages it's hair transplants so that it is suitable for health tourists. It means that all need for you to travel and live in Turkey during the procedure is accounted for such as Hotel (4 star) and transfer. Flight tickets is not included and something you will need to fend for yourself.
When you land in Istanbul, you will be greeted by their transfer service at the airport. They will transport you to the hotel.
Next day you will visit the clinic, get your screening test and hair examination which are done first thing in the morning. With the help of a hair assessment, the most appropriate hair transplantation technique and hair style that complements your facial characteristics and hair will be determined.
Following the administration of local anaesthesia, your hair transplantation procedure, which will take between 6 and 8 hours, will begin. When the surgery is over, the professionals will provide you with specific medication and pillows for your comfort while you sleep, as well as transportation to your hotel.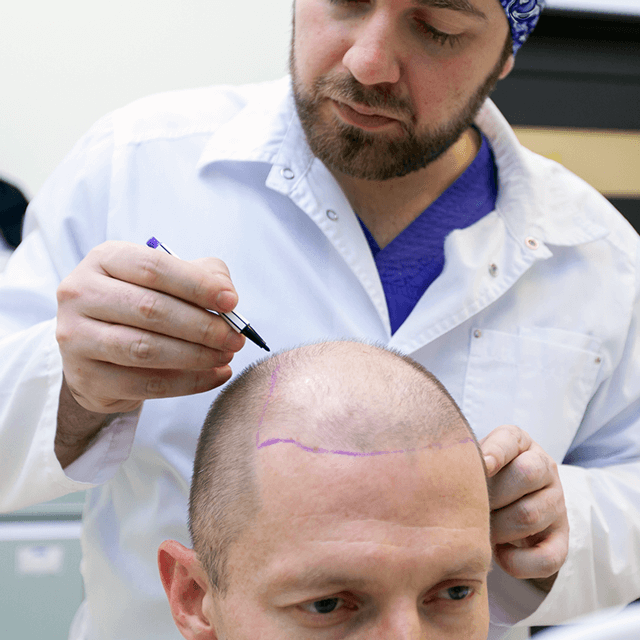 At the primary consultation at Hermest Clinic will be on site in Turkey where the doctor will examine your hairloss by going over the recipient and donor areas of the hair transplant.
You will be asked about the history of your hair loss, family history et. al.
On the third day the hair that has been planted is inspected. The first step is to wash one's hair. A thorough description of how to care for your hair will be provided at the end. TheVIP car will take you straight to the airport in line with your scheduled departure time.
It is well acknowledged that the cost of hair transplant surgery in Turkey is at least half the price of a hair transplant in the UK.
Turkey is not only cheap yet is also the second greatest country in the entire globe in terms of general quality. It should come as no surprise that Turkey draws a large number of visitors from Europe, USA, the Mideast, and the Arab World.
Hair transplant clinics in Turkey, which serve over 1 million individuals from all over the globe each year, have established a pricing strategy that is distinct from that of the rest of the economy. Typically a hair transplant in turkey will range from £0.9 to £2 per graft.
It is very essential to consider the quantity of grafts that would be implanted when determining the expense of a procedure. As a result, this problem must be thoroughly investigated. In light of the many assumptions that have been received in the marketplace, there are facilities that ask significantly more than the quantity of grafts implanted, as well as facilities which only charge as per the precise number of grafts that have been planted.
They have a clear and transparent pricing policy at Hermest Hair Clinic. They transplant the greatest number of grafts possible on a case to case basis to ensure that every patient has good results from their hair transplantation procedure. The person's desire is to have a natural hair appearance. It can only be accomplished via the use of a realistic forehead line and the planting of the greatest number of grafts feasible.
Any extra fees incurred by a client before or after the surgery, for purposes such as analysis, medicine, specific aftercare, or further hair transplantation are not charged by the Hermest clinic in any way.
The technique used to do the hair transplant determines how much it will cost. Some procedures are faster than others. Another factor is how many team members that need to be avalible during the surgury. More team members will accrue more labor costs. The third factor is the material, if the technique uses expensive materiel (Such as sapphire fue), that will up the price of the procedure.
The pricing model at Hermest does not make a difference if 1000 or 6000 grafts are implanted.The pricing remains the same as you pay per package basis. The cost of a Hermest hair transplant is between £1100 and £1500 for FUE and between £1400 and £2100 for DHI.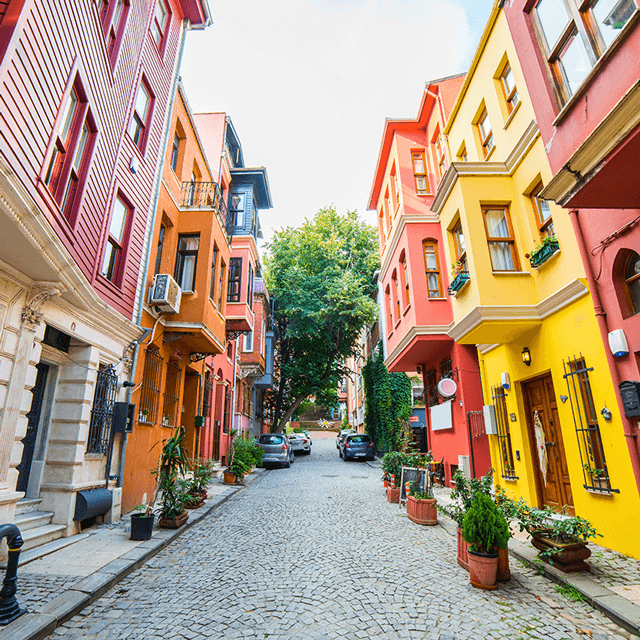 A Street in the Uskudar area in Istanbul, Turkey which is the neighborhood where The Hermest clinic is Located
Financing
Hair transplantation in Turkey, particularly, has gained popularity because of the affordability of the services offered by the clinics. The cost of living in Turkey is cheap when compared to other European nations; it offers moderate costs while putting the satisfaction of its visitors and residents first.
In most cases, most hair transplantation centres in Turkey demand a down payment in advance, with the remaining amount payable on the day of the procedure.
In most instances, depending on the circumstances, it is feasible to pay with cash or a with credit card, but not always. When using credit cards at certain clinics, it is important to be cautious since some may charge an additional 18 percent to avoid paying taxes on the transaction.
In the United Kingdom, many clinics provide financial aid or payment plans to assist patients in financing their operations. If they want to be successful, they will need to establish a significant commercial presence in the United Kingdom or other European nations.
Pros and Cons
The surgeons here perform the whole procedure in 6 to 9 hours.
There is 3 days monitoring after the surgery.
Offers one year follow-up in case of any issue.
They have an indisputable reputation.
24/7 hours service is available for patients through WhatsApp during their stay.
Take a maximum of 3 patients per day.
To be quite honest, we couldn't identify any flaws in the service, and the patients who have had treatment have given them positive feedbacks. However, a short statement of the hotel information in which foreign patients will be accommodated would be beneficial to the patients themselves.
Clinic locations
HERMEST hair transplant clinic is in Istanbul, turkey. The clinic is open throughout the week, timings from Monday to Sunday are: 8am to 8pm.
| | | | |
| --- | --- | --- | --- |
| Adress | City | Zipcode | Country |
| Altunizade, Nuhkuyusu Cd No: 191 D: Kat:1 Daire:2 | Istanbul | 34662 | Turkey |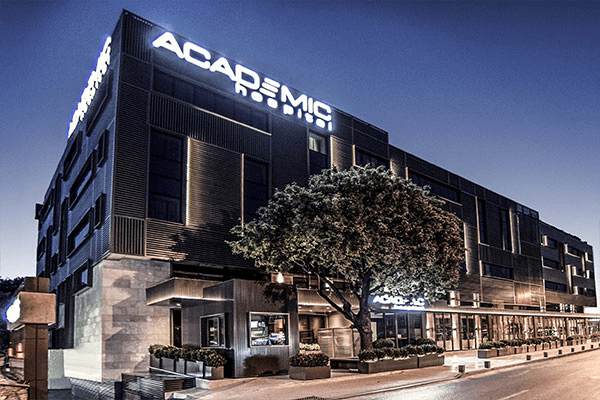 Altunizade, Nuhkuyusu Cd No: 191 D: Kat:1 Daire:2