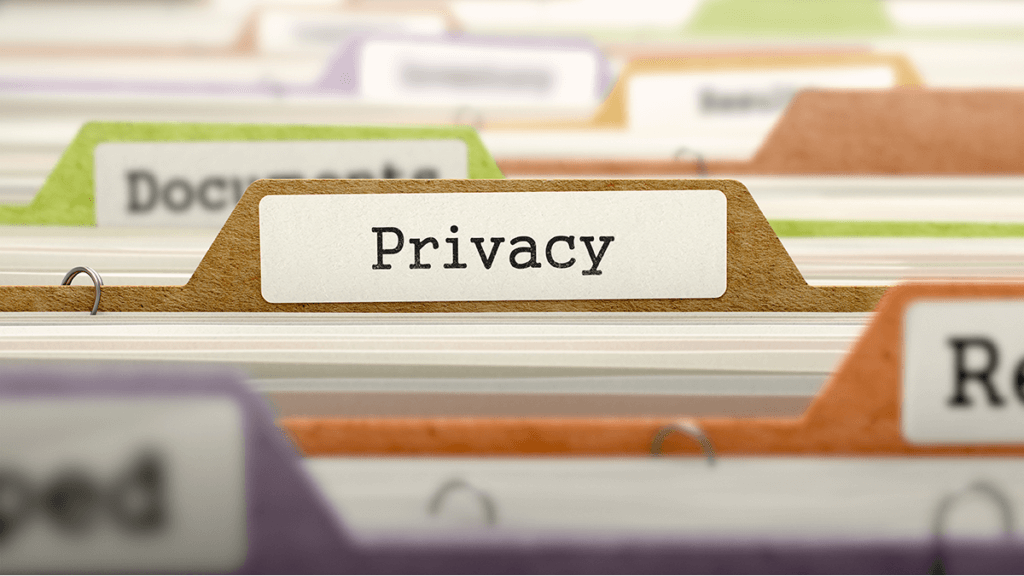 Privacy Policy
We take our data protection requirements extremely seriously, and we want you to understand how we use your Personal Information. Cosmena's Privacy Policy describes how we manage your data, with whom we share it, what rights you have in relation to that data, and anything else we feel you should be aware of.
We collect your personal data primarily to provide you with services that you request from us through Cosmena.com. In this Privacy Policy, the Website are referred to as the "Platform." To achieve this, we may require certain information from you regarding your health or criminal convictions. 
Remember, you have several rights regarding your personal data, which you may exercise by contacting us using the information provided in this Privacy Policy.
Types of Information We Collect
Depending on the nature of your connection with our Services, we obtain information from or about you. We use the Information you provide us. You may provide us information in a variety of ways as you can see below:
Using our Products and registering/signing up for our Services – Such as "Get a Quote"
Your physical address, name, email address, birth date, gender, zip/city, marital status, other location information (when using products that are not available in all geographies), and health information (diagnosis, when you were diagnosed, medications you're taking, or the type of care you're looking for). We may also collect information about the activities you take while signing in to your account or the information you supply while using a product, such as arranging medical treatment.
We only collect physical address, name, email address, birth date, gender, zip/city, marital status, other location information, and health information if you consent to us collecting the information. You can withdraw your consent at any time by contacting us.
Other Lead Forms and Order Processing
When you use our order and lead forms on our Services, we gather information. For example, your name, email address, phone number, address, , health information et al.
Your Referrals to us
You may sometimes share information about others, such as referring a friend to a newsletter. We may use your information to provide our Services to the individuals you refer.
Questionnaires
When you participate in a survey or quiz, we will collect the information you provide in the survey or quiz as described in the survey or quiz. If your information is provided by a third-party service provider, the collection, use, and distribution of your Information will be governed by the privacy rules of that third party.
Information that you upload on the Services
When you give or publish Information to our Services, such as your username, comments, likes, interests, status, photographs, and references to your online presence, we may collect Personal Information from you.
Support or feedback
If you contact us for assistance, we may collect your name and email address and any other information you offer us to respond.
Mailing list
We gather your email address and/or postal address when you join up for one of our mailing lists. In addition, we have a commercial need to communicate information about our goods or services; thus, we gather and utilize this data.
Promotion of partners
We gather whatever Information you choose to share as part of a campaign with another firm. The collecting and usage of this data are motivated by a commercial necessity to fulfil our promotions.
Information We Get from You
When you use our Services, we may gather information about you automatically, including the following:
Email connection
We may use technologies to collect data when you read our emails, click on links or advertisements, and make transactions.
Mobile Device
We may gather information from your mobile device when you visit one of our services. We collect and utilize this data to identify unique visitors and analyze how people interact with us on their devices.
Web interactions
We use technologies to track how you use our site (e.g., session replay). This may include links you visit or data you enter into our web forms. This may also contain device or browser information.
Location data
Our Services may ask for your consent to gather location data when you use them. As a result, if you opt not to submit your location data, some services elements (such location-based offers for local medical offices or pharmacies) may be unavailable.
Cookies
For us to provide you with the best services, the Services may collect or receive information about you and/or your device(s) via the use of device-based tracking technologies such as pixels, cookies, tags, beacons, scripts, or similar tracking technology (collectively "Cookie")
We gather and utilize this data to make our website work effectively, present you with various online experiences, and preserve your preferences such as login and preferred language. See our Cookie Policy for more.
Other Sources of Information
Client data
Interaction with our business customers and their workers may result in the collection of personal contact information.
Financial data
You should be aware that when you use certain of our Services, we may get information about you from credit reporting services. Information about you is used as necessary in the process of delivering the services you have requested, maintaining continuing customer connections, providing service, and managing your account, and as authorized by state and federal law.
Demographic data
Personal Information such as your, educational level, gender, age, and/or family size.
Information about activity and use
Including information about your preferences, purchase history, and other navigation data, such as websites visited and adverts watched or clicked on, which is used to tailor content and advertising to your interests and preferences.
Data gathered from publicly visible sources, such as blog posts, videos, and other online postings, is used to tailor content and advertising to individual users.
Platforms such as social media and other third-party services
Some of our Services may have features that will allow you to engage with social media platforms and third-party services (e.g., Facebook, Twitter, Instagram, and loyalty programs).
The Ways We Use Your Information
Although the sections below indicate our principal reason(s) in collecting your information, we often have more than one objective in various cases.
To recognize you when you interact with us and our Websites, Services, and Products.
Based on your interactions and interests, we will provide content and product suggestions.
To provide our Services to you when you finalize forms and requests made via our Services and through our Partners.
To utilize contact with you (for example, regarding a request you made to us on our contact page) and react to inquiries about assistance, job opportunities, or other requests.
In compliance with relevant regulations, we will provide marketing and promotional communications linked to our Services, such as information about our goods, services, sales, marketing research, or promotions.
We use the information we collect to improve our advertising systems to show you relevant interest-based advertising.
To confirm your entry and eligibility to participate in competitions, freebies, or sweepstakes, and notify you if you have won. If we intend to use your submission information for any other reason, we will make that clear in the rules governing that contest, promotion, or sweepstakes.
To monitor, enhance, and analyze our Services and advertising product offerings.
For internal administrative functions, such as the safety and security of our Services and the management of our partnerships.
To enable you to engage in social sharing, including live social media feeds, and implement any Social Features you wish to utilize.
To identify and guard against harmful, misleading, fraudulent, or unlawful conduct, including efforts to manipulate or violate our rules, processes, and terms and conditions.
To fulfil legal responsibilities, establish or exercise our rights, defend against a legal claim, and investigate, prevent, or take action in the case of potential misbehaviour.
When and How We Share or Disclose Your Data
We may share your Personal Information in the following circumstances, in addition to those stated elsewhere in this Policy:
With the Cosmena website, acquisitions, and affiliates.
We may share your Information with our Websites (cosmena.com). We may also disclose your Personal Information to our business affiliates (e.g., sister companies, parent companies, joint ventures, subsidiaries, joint ventures, or other companies under common control).
To improve our services. We may share your information with third-party service providers that assist us with our business operations.
We reserve the right to share aggregated, anonymous data with any third party. This data is not connected to any personal information that may be used to identify you or another individual.
To target current users and customers with highly relevant advertising campaigns, we may share some data with advertising platforms such as Google and social networks such as Tiktok, Twitter, Facebook, LinkedIn, and Snapchat.
In addition to ads for our own products and services, we may assist third parties in advertising their own goods and services.
We may release Information in response to subpoenas, warrants, or court orders, as part of any legal process or comply with applicable laws.
Retaining of Data
We store your Personal Information for as long as it is required for the purposes it is processed. These time periods differ based on the nature of the Information and your interactions with us. Typically personalized data is not stored longer than three months
When we have completed the reasons for which we processed your Personal Information, we can either permanently delete or destroy the relevant Personal Information or anonymize it in such a way that individuals are no longer recognizable.
Your Rights and Options
You have the following options when it comes to your Personal Information:
Obtaining Access to Your Personal Information
You have the right to request access to the Personal Information that we collect on your behalf. If required by law, we shall provide you with reasonable access to the Personal Information that we have on file for you upon request.
Alterations to your personal Information
We depend on you to keep your Personal Information up to date and accurate.
Your Personal Information will be deleted
When we collect Information we only keep your Personal Information for as long as is necessary to achieve the objectives mentioned in this Policy, unless authorized by law.
Objection to Specific Processing
Contact us regards to any concerns about the way we are using your Personal Information throughout the processing of your Information.
Tracking over the internet
We do presently recognize automatic browser signals about tracking techniques, such as "Do Not Track" directives.
Cookies
Most websites allow you to examine your cookie settings by clicking the "cookie settings" link in the footer. Our Cookie Policy also includes further information on the settings you may change.
Consent may be revoked
If you withdraw your permission to process Personal Information, we cannot provide you with some of the services. In addition, we may restrict or refuse your request to withdraw permission in specific situations if the law requires or allows it, or if we cannot fully authenticate your identity.
As required by law, we will ask you to provide proof of your identification in order to fulfil your request. Depending on your request, we will ask you to submit your name, phone number, and email address at a minimum.
Emails with promotional content
You may opt to provide us with your email address so that we may send you surveys, newsletters, offers, and other promotional materials, as well as tailored offers from third parties. You may opt out of getting promotional communications by following the unsubscribe instructions included in the email.
Mailings for promotional purposes
To unsubscribe from receiving offers and/or circulars from us, you may do so at any time by sending an email to (email address).